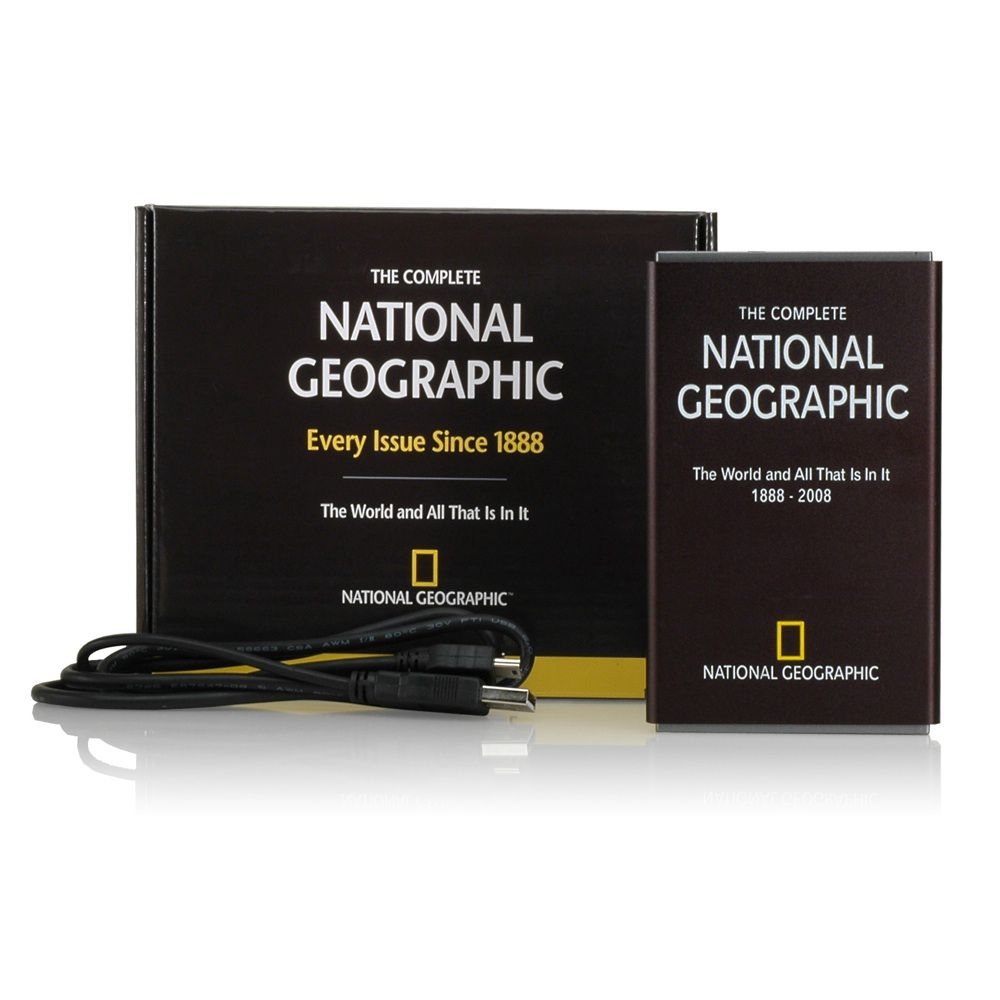 Perhaps you are like Brandon and have saved every National Geographic since the beginning of time. Well, now you can clean off those rooms of magazines and recycle all of them. Yes, recycle.
That's because now you can get the complete National Geographic collection on a hard drive.
The hard drive has every issue from 1888 to 2008. That's 120 years of photos, stories, maps and even the advertisements.
This definitive collection of every issue of
National Geographic
magazine, digitally reproduced in stunning high resolution, brings you the world and all that is in it. Use the advanced interface to explore a topic, search for photographs, browse the globe, or wander on your own expedition.
Additionally, the collection comes on a 160-gigabyte hard drive, but only 60 are used, leaving you 100 gigs for your personal storage. Perhaps of ideas for your own adventures.
You can buy the collection for $200 at the
National Geographic shop
.
(This is from
Just Northwest
)