Earlier tonight I posted about the
2013 Portland Timbers jersey
. And since the Seattle Sounders and Timbers are bitter rivals I figured it was only fair to post about the 2013 Seattle Sounders jersey as well.
(Buy your Seattle Sounders FC gear here)
Now it took a bit of digging on my part to uncover the Portland Timbers jersey. However, the Seattle Sounders actually leaked their jerseys on accident. Photos of players showed up on their website wearing new, never before seen jerseys.
The rumors started flying that these were the new jerseys (and shortly after this the Sounders website removed the photos).
So, here are the believed to be 2013 Seattle Sounders jerseys: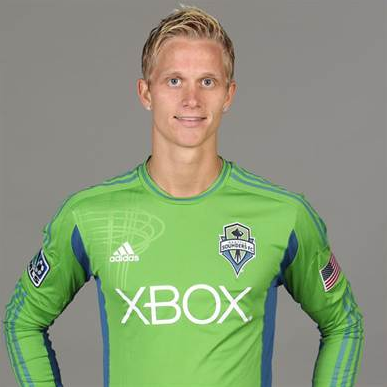 Now the jerseys seem nothing special and look pretty much like the first edition of the Seattle Sounders jersey. Main difference is those jerseys had white Adidas striping and these have what appear to be a baby blue color striping. Also these have some sort of strange swirl pattern on the right shoulders. But overall, not very exciting. And is it just me or is the Rave Green not so Rave anymore?